Delighted to announce my collection with Tartarus Press:

Petals and Violins
Fifteen Unsettling Tales
D.P. Watt
Introduction  by Peter Holman,
Afterword by Helen Marshall
Cardboard and twine; rose petals and violins.
Blood and betrayal; hope and empires.
Sun and candlelight; oil on water
and the magic of sweat.
D.P. Watt's unsettling tales draw back the curtain on other realities, hidden just beyond our own; shifting pasts and futures are conjured through the mystery of old postcards and the beckoning lights of distant windows; the horrors of the twentieth century erupt through the absurd experimentation of the theatrical avant-garde; a young woman's tragedy is witnessed through the eyes of a discarded doll; a taxidermist's craft reaches a monstrous apotheosis; grief renders families distant and lost, ushering in unwelcome ghosts and visions; folk magic preserves the fleeting events of dreams and memories, whilst promising glimpses of heaven or hell.
Contains:
'The Sanity of Madness: An Introduction to D.P.Watt' by Peter Holman
'Blood and Smoke, Vinegar and Ashes'
'The Magician, or, Crab Lines'
'But They Withered All'
'Mizpah'
'We Don't Want for Company'
'Ophelia'
'Doreen'
'Conflagration'
'Oh, Pretty Polly!'
'The Rocking Horse'
'The Pedagogue, or, They Muttered'
'Our Second Home'
'A Species of the Dead'
'Golden in the Mercy of His Means'
'Four Windows and a Door'
'Afterword' by Helen Marshall
Publication History
Acknowledgements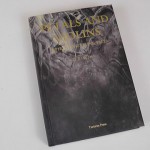 Illustration 'Sulfur III' by Marcela Bolívar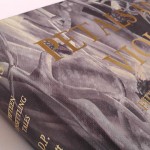 Petals and Violins is a sewn hardback of 296 pages, printed lithographically, with silk ribbon marker, head and tailbands, and d/w. Illustrated boards.
Limited to 300 signed copies.
ISBN 9978-1-912586-22-6
Price £35.00 inc. p&p.
Ebook: £4.99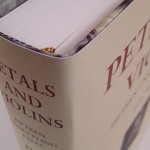 In celebration we have recorded a reading of one of the tales, 'Ophelia' available to view by clicking on the image below.